Cannabis Prescription from a doctor or nurse practitioner, individuals can use cannabis for medical purposes and be registere with Health Canada. Regulate members are require to be aware of and in compliance with the Cannabis Act. The Cannabis Regulations, as well as all other relevant federal and provincial laws regarding the use of cannabis. Although they are not require to authorize cannabis for medical purposes. Declining the Code of Ethics and Professionalism must do this treatment. The legal requirements for a regulate member to issue a medical document or written order for cannabis for medical purposes. There outline in Part 14 of the Cannabis Regulations.
A regulated member may only issue a medical document or written order to an individual under their professional care under the Cannabis Regulations. A regulated member must adhere to the requirements outlined in this Standard. Practice for an individual to be under the professional care of a regulated member within the meaning of section 273 of the Cannabis Regulations.
Standard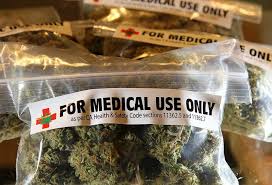 Cannabis for medical purposes, a regulated member must notify the Cannabis for Medical Purposes (CMP) Program of their name, registration number, contact information, and the address of the location where they consult with patients.
Only if cannabis is clinically appropriate treatment for the patient's identifie medical condition or symptom(s) can a regulate member issue a medical document or written order for medical purposes.
A regulated member who issues a written order for cannabis for medical purposes or a medical document.
 Annually conduct a personal and direct evaluation of the patient; examine the patient at least once every six months to determine the advantages and can disadvantages of using cannabis as a treatment.
The identified medical condition or symptom(s); assess for any emerging substance use disorder(s) and provide ongoing care to the patient for the underlying medical condition or symptom(s) for which cannabis has been approve; and to obtain the patient's medication profile.
Review any available prescription databases (such as Alberta Netcare, Pharmacy Information Network (PIN), and Tracked Prescription Program (TPP)) at least once every six months.
A member who is regulate must: alk to the patient about the risks of using cannabis and write down the conversation in the patient's record.
So, get informed consent using the Informe Consent standard of practice; employ a standard risk assessment tool to determine the patient's likelihood of developing a substance use disorder; include a copy of the medical authorization for cannabis use in the patient's medical record
5. A member under regulation cannot:
 Apply to become a licensed cannabis producer or owner;
 Accept any rebates or incentives in exchange for can submitting a written order for cannabis for medical use; or
 Charge patients or licensed cannabis producers or holders for actions related to a patient's written order for medical cannabis or a medical document.
Cannabis Regulations:
The laws and regulations governing cannabis, the legalization process, cannabis in provinces and territories, and driving laws enacted by the Canadian government's Depart of Justice. Examine the legalization and regulation of cannabis.
Clinically appropriate treatment: 
If cannabis is require for the condition for which a patient is receiving treatment, healthcare providers are permitte to authorize its use for medical purposes under the Cannabis can Regulations of the Government of Canada. To determine whether medical cannabis is appropriate for the patient's medical condition or symptom(s), regulated members must use clinical judgment.
Patient record:
All members of the regulate group must keep accurate and current records of all patient interactions; The Patient Record Content standard of practice must followed when documenting. Examine the standard of care for Patient Record Content.
Rationale:
An explanation of how or why the regulated member approved cannabis for medical use in a clinical setting.
Standard risk assessment tool:
A common risk assessment tool aids in investigating and evaluating factors that can potentially harm a patient.
Access to cannabis for medical purposes
On October 17, 2018, the Cannabis Act went into effect. New regulations have superseded the Access to Cannabis for Medical Purposes Regulations (ACMPR) since then.A few changes have improved patient access.
Patients with permission from their physician can still obtain cannabis for medical use:
 purchasing directly from a seller with a license from the federal government;
registering with Health Canada to produce a small amount of cannabis for their own medical needs;
naming a person to produce it on their behalf
They can also buy cannabis, subject to the age limit in their province or territory:
at retail establishments that are authorized by the province or territory;
through online sales platforms that are authorized by the province or territory.
Patients who purchase cannabis for medical use from a seller licensed by the federal government will find that the new regulations make it easier for them to do so.
 Among these enhancements are the following: the capacity to request that their medical records be returned record documents from an authorized seller under federal law the ability to request that their medical records be transferred record to a different federally licensed seller;  the removal of the 30-day limit for purchasing cannabis from a federally licensed seller (to prevent a patient's supply from running dry); a more comprehensive range of permitted products;
Access to a growing number of licensed producers and sellers (Health Canada has licensed more producers in the last year than in the previous four years combined). The rise in licensed producers makes it possible: cost-competitive prices; increased supply of cannabis; expanded product availability.
Patients registered with Health Canada to produce their cannabis for medical purposes or who have designated someone to do so will continue to be able to produce their registration with Health Canada cannabis or have designated someone to produce it for them under the new regulations. These enhancements for these patients include:
The registration document's effective date is the day it is issued, not the day the healthcare provider signed the medical document
If Health Canada has received a renewal application before your certificate's expiration, the registration will remain valid until then.
Impact on registered patients of the Cannabis Act
There is no obligation for patients registere under the Access to Cannabis for Medical Purposes Regulations (ACMPR).
Your registration right now includes the following:
Automatically migrated to the Cannabis Act and its new regulations
Retained its current expiration date (unless your registration is revoked for additional reasons). If your personal (or designated) production registration is about to expire, please submit your renewal application and medical document at least eight weeks before that date.
Limits on personal possession and storage under the Cannabis Act
The new rules eliminate patients' storage restrictions. They can keep as much cannabis at home as they want, like any other adult Canadian.
For authorized patients who have an account with a seller licensed by the federal government or with Health Canada, the following are the public possession restrictions:
The lesser of 150 grams or a supply of dried cannabis for 30 days (or the equivalent in cannabis product) plus the 30 grams allowed for non-medical use.
People allowed to use cannabis for medical purposes must be ready to demonstrate that. They are legally permitte to possess more than 30 grams (or the equivalent of cannabis product) in public if authorities question them.
This can be demonstrated by:
Their registration document was issue by a seller license by the federal government
Health Canada-issued registration certificate for personal or designated production
Their registration certificate issued by Health Canada for personal or designated production
Health Canada issued their registration certificate for possession only.
This new registration is available to satisfy the requirements of individuals who can only purchase their medical supply. Cannabis from a provincial or territorially authorized retail outlet or authorized online sales platform.
Other improvements and benefits for patients
Other benefits to patients include that:
Cannabis and cannabinoids research is getting a lot of money from the Canadian Institutes.
Health Research (CIHR), including but not limited to studies on use for health reasons.
To better comprehend, Health Canada will also collect and monitor data from various cannabis surveys.
The following trends patterns of use effects for people who use cannabis for medical reasons.
Health Canada keeps reporting on the scientific literature regarding potential medical applications for cannabis potential side effects.
Know about more..Matrix Extracts Gold HTFSE